Corporate Identity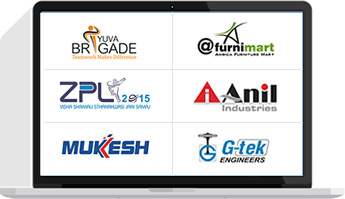 Before creating your corporate identity designs we get to know the business. Our identity designers study your people, your product or service, your competition and most of all your market. We compile and analyze all of this information before deciding on which direction a corporate identity design should take.
We specialize in corporate identity and graphic design and are located in Ahmedabad, Gujarat (India). We have extensive experience developing and defining corporate identity designs. We will refine your brand and corporate image to reflect how you want your customers to see you.
Our design team will help you find your unique identity and translate it in an unforgettable way to the business world via Logos, Stationery, Flyer, Banner, Emailer and Catalogue designs.
Solutions, we offer :
Logo Design
Stationery Design
Flyer Design
Banner Design
Emailer Design
Catalogue Designing
Benefits
Professional team with in-depth knowledge.
Cost-effective solution with reduced investment.
Process oriented approach.
Strong communication process.
Excellent Development process.